Matty's Book Rehoming Project
In an effort to clear some shelf space for new books, I'm rehoming some that I've enjoyed! Enter to win the current book on offer as part of my book rehoming project, and you'll also be subscribed to my occasional email newsletter, which will keep you informed of my book launches, author events, and other information of interest to book lovers. We never sell your data, and you can easily unsubscribe at any time.
Even if you're already subscribed to my newsletter, you can still use this form to enter the giveaway.
Books go to US mailing addresses only--and note that they are sent from a dog-friendly home!
The World's Favorite Ghost Stories Compiled by Tony Brueski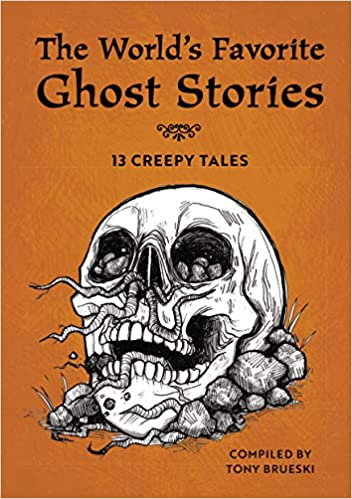 A world of horror―bewitching tales of ghosts, spirits, and spooks
Gather 'round for ominous tales of the paranormal that'll have you looking over your shoulder to make sure you're actually alone. The World's Favorite Ghost Stories is a carefully curated collection of hair-raising ghost stories from around the world meant to thrill and ensnare you.
Crack open this book for unsettling ghost stories that'll get under your skin. These peculiar tales from different corners of the world (including the United Kingdom, India, and the United States) are so vivid that they almost feel real. But they couldn't be―could they?...
In The World's Favorite Ghost Stories you'll find:
Eerie artwork―This artfully illustrated anthology is packed with ghoulish images that will haunt your dreams long after you've put it down.
Ghosts around the globe―Get spooked with creepy ghost stories about the jikininki from Japan, sinister specters from South Africa, the ominous silence in Russia, and many more.
Spine-chilling stories―These ghastly tales will leave spooky-story connoisseurs white as a ghost...and wanting more.
Curl up and creep out with The World's Favorite Ghost Stories―you'll have a scary-good time!